Salmon River NY Fishing Report for King Salmon and Coho Salmon from this Drift Boat Fishing Report Guide in Pulaski.
Steelhead, King Salmon, Coho Salmon and Brown Trout.
I hope you find my fishing report's, articles, tips and videos entertainingly informative or mildly educational.
The Salmon and Steelhead Fishing of your Dreams….   ….We'll Mak'm Reeeeeeeeeeeeel.
Your Salmon River King Salmon are getting Started!
Over this last week a "few more" early season King Salmon have been spotted making their migration up the Salmon River and a few were caught. Over last weekend if you were in the lower – lower river, you probably saw some and had a good shot at catching 1 or 2. A few lucky anglers did Better!
Due to the strength and freshness of these King Salmon. Many that were hooked, were lost. Sound Familiar? 😉
Over the last week we've seen anywhere from 2-4 singles in a day. A trickle of occasional 1-2. A dozen in a day. To a couple dozen traveling in singles and a few small pods of 5-6. That entered the river during either of our low-light periods.
Presently – Normally, but not always. Not enough Salmon to make a special trip up here this early under these conditions. But, if you lived locally or weren't traveling far and wanted to wet a line. Or you enjoy fishing by yourself before the Salmon crowds get here. Or if you knew the lower river like the inside of your pocket. I'd fish from the Ball Park down, before the Salmon get a sun burn 😉
These low #'s of Salmon presently, will increase in #'s as the Month proceeds into Oct. Building into a Crescendo! Ye-Haa!
Salmon River NY Water Release Report:
185cfs presently.  Going to a scheduled Forecast of a White Water Release of 750cfs (Sept. 2-3 Over the Labor Day Holiday Weekend).
Presently in this low flow of 185cfs. Suggest walking and sight fishing. Or giving your favorite honey hole a few drifts during the middle of the Day. This is where most will be holding between 9:30am and 5:30pm in this low water flow.
Before 9:30am and after 5:30pm. You could just stand on yer favorite rock, watch them rooster tail up the rapids and let them run to you. Neat Trick!
Warning – If the run is slow to non-existent – your butt might get a lil sore from sitting on yer favorite rock all day. 😉
Usually, but not always. The increased water release of 750cfs over the weekend can help entice a few more Salmon to make the run!
BUT, you will also see an increase of anglers fishing due to the Holiday. Sometimes this weekend can be good if your in the right spot (lower river) and sometimes this weekend can be a dud. (more anglers than fish) Never know!
Good luck if yer com'n up! FISH ON!
What helps to bring more Fish in?
Cooler days and nights drop the river water temp.
Higher water flows from the Dam or even run-off from rain.
Extended low-light periods caused by storms.
As the days grow shorter, it helps!
Today's Tips:
1) Try early AM. for hopefully 1 or 2 running up the river, stopping along the way in the Temporary Transitional Holding Locations to rest briefly, before moving to the next.
2) Mid. morning (approx. 9:30am.) you could try the Prime Transitional Holding Spots where they will rest mid-day.
3) And then maybe a few drifts into a Prime Holding Location- (Pool), were 1 or 2 might be hanging out, for an extended period of time.

BIG SALMON RUN! I made this Video for you. It explains what helps and encourages the Salmon to make a BIG RUN! – (Might help you plan your trip?) 
(Salmon River NY fishing report).
King Salmon Mail Bag Qs:
Hi Randy, It's Mike Greer, you have guided me a few times for Steelhead. I was hoping you could give me some helpful tips about where to fish the river for best chance of success. I know the water is low, but I also know there are a few fish in the river and a few entering daily.
Again, thanks for all the teaching points of how to read the water, drift techniques, fish behavior and all those Steelhead we caught were a BONUS! Best Regards, Mike
Hi Mike, Presently, I'd recommend the lower river. Ball Park, down thru Town and below to the Black Hole (by the water treatment plant) and if you dont mind paying to fish, I'd recommend the DSR. Good Luck! Randy
Randy, I hear Pulaski will have a Dancing Bear when the Circus comes to town? Joe
Yes Joe! You can see it by standing on the Short Bridge in Pulaski, during the height of Salmon season. Its also free and should be on everyone's buck list. Randy
Randy, where is the VERY best place to fish for King Salmon during the Salmon Run on the Salmon River, NY? Thanks, Mike
Thats an easy one Mike, anywhere Im NOT fishing!!! 🙂
So Randy, how does the rain effect the fish? Mom
They usually go under da bridge, so they don't get wet.
Randy, I know your extremely busy, but when is the BIG RUN of King Salmon going to happen? Thanks, Frank
Frank – I'd recommend you ask da fish dat Q! **Please stop sending me all those emails about when the BIG RUN is going to happen! (yukyuk)
ENJOY a fast forward and fun guide drift boat trip down the Salmon River in Pulaski NY. Covering 4 miles in 4 minutes during the Splendor of our Winter and Fall Salmon and Steelhead fishing seasons. CHECK OUT the World Record Steelhead we caught that day @ end of Salmon River drift boat video! 😉
(Salmon River NY fishing report).

Where is the

BEST

place to Fish on the Salmon River for Salmon, Steelhead and Brown Trout? Enjoy my

Expert

YouTube Fishing Tutorial Video's for your Guaranteed 

BEST

fishing opportunities.
3 Basic fishing ways to locate and target Your Salmon River Salmon and Steelhead.
1. When the Salmon and steelhead are running the Salmon River. Fish there "Temporary Transitional Resting Spots" as they make there way up the Salmon River. Otherwise, you are fishing to Salmon or Steelhead that are not stopping, decreasing your odds greatly. Tutorial Video on Temporary Transitional Resting Spots.
2. Once the Steelhead or Salmon stop running the Salmon River to hold during the middle of the day. – (From approx. 9:30am. to 5:30pm.) Fish these "Prime Transitional Holding Spots".
Tutorial Video on Prime Transitional Holding Spots.
3. Once the Salmon or steelhead have stopped running the Salmon River. And have found a spot that satisfies all their survival instincts. Fish these "Prime Holding Spots" – (Pools). Normally, the most fish and they aren't going anywhere soon. Tutorial Video on Prime Holding Spots – Pools.
4

Advanced

 fishing ways to locate and target Your Salmon River Salmon and Steelhead.
Tutorial Video on EXPERT Fish Locating Habitat. – (These are areas I look for on the Salmon River when guiding folks like yourself.)
4. Find a spot that is a combination of all 1 thru 3. (Or, a spot that has all 3 in close proximity. So you can jump around according to what the Salmon or Steelhead are telling you to do.)
5. Combine 1 thru 4 and find a spot above a looong stretch of rapids. The fish get tired after running these Salmon River rapids and will hold here for an extended period of time.
6. Include 1 thru 5 and make sure that your spot has 98% of the Salmon or Steelhead in a transitional stage. Move into it. (Funnel or Pinch point in the river.)
7. My #1 Spot! Combine 1 thru 6 and pick a spot that compresses and or concentrates them. On a dime, like a sardine can, trash can lid or the size of a Volkswagen beetle or bus. This cuts down on all the guess work. And it allows to to present your offering to all the Steelhead and Salmon on every drift.
8. The VERY BEST place to Salmon or Steelhead fish? Is anywhere I'm not! yukyuk
By utilizing the above. You will have the most Steelhead or Salmon in front of you for the greatest period of time. In a concentrated area offering you the greatest opportunity to present your offering to ALL of them. Fish ON and ON and ON! Now you know what "This Salmon River Fishing Guide" look's for normally.
Places the Fish stop and rest at while running the river – Current Breaks.
1 Head of the hole.
2 The seams on either side of the main flow in the hole. (Thats where the fast water meets the slow or what we call frog water)
3 Any big boulders or large rocks in the hole.
4 Deepest part of the hole.
5 Tail of the hole.
6 The seam on the inside bend of the river.
7 Behind a shallow area that breaks the current.
8 Any big rocks or boulders that are in the deepest part of the river that the fish use to navigate it.
9 A lil 4 to 6 inch drop in the rivers bottom.
10 Tree's that have fallen into the river that are creating a seam.
To simplify all this, the fish use all the current breaks in the river. BUT, probably 90% of the river they simply swim thru it and dont stop. These areas should be avoided like the plague. As Lou Tabory once said, There is a LOT of empty water out there.
What makes all Current Breaks so

interesting and challenging

to understand as an angler is:
1 Some CBs are only used by the fish while in a Trans. Stage while running up the river or down it. Some for only a few seconds, minutes to all day.
2 Some CBs are used for several days, an entire Month to 5-6 months.
3 Some CBs are only used in the Fall before the water temp. drops. Some CBs are only used during the Winter, after the water temp. has dropped. And finally some CBs are only used during the Fall for Salmon, November for Brown Trout and the Spring for Steelhead. So some CBs are only used during certain stages of the fish's life.
4. Some CBs are only used during certain water flow levels. Low, medium and high water changes the CBs that the fish key in on and use. Our water levels are always changing and the fish change along with it and so should you.
Folks, What makes an experienced steelhead or salmon angler on the Salmon River?
One of the most critically important things is to have is a complete and thorough understanding of is Current Breaks, and when and how the fish use them. This knowledge will definitely put YOU into the 10% of the anglers that catch 90% of the fish, here on the Salmon River.
I sincerely hope you found my "Guide Tips"  Entertainingly Informative or Mildly Education. And helps you to better understand these productive fishing Current Breaks on the Salmon River and helps you, to catch more fish.
May all YOUR doorknobs smell of BIG Salmon, Steelhead and Brown Trout!

AMAZING

Spring Steelhead Video.
Sometimes its nice just to watch and admire these 10 steelhead in there natural environment without fishing for them. We both felt privileged to have the opportunity to witness and experience something soooo incredible! (Video Credit "Repeat Client" Allen K).
Latest on our Steelhead:
Once again, the Capt's on the Lake report decent #'s. Better than the last 2 summers. Should see mostly 6 to 10 lb. Steelhead in the river this season. From the big stocking they did a few years back. Fingers crossed! 🙂
Lots of Steelhead Open Dates presently – Starting the Last Week of Oct. thru the Winter into April.
When is the

BEST

time to fish for Steelhead?
Mid-week is always best, but not on or around a holiday).
There really isn't any BEST for Steelhead, its all angler personal preference.
I start guiding for them at the end of Oct. Which usually means less anglers and normally less fish. Later in Nov. it means more anglers and more fish, so it all sort'a even out's.
In Nov. we start to see more Steelhead and more anglers. It's the busiest angler month. Temps. aren't to cold yet and its also when the steelhead fight the hardest. With speeding bullet runs, tail walks and somersaults.
In Dec. we start to see even more Steelhead and less anglers. Most folks are doing business and family holiday stuff. And its a lil colder = Less anglers = more opportunity for you.
The middle of the Winter can be magical with only the most die hard steelhead anglers out. During these colder Mo's. = Less anglers = more opportunity for you.
Spring Steelhead (Mar. and April) it starts to warm and we see a few more anglers out. But not as many as Nov. The Steelhead's appetites are on fire as they slowly drop back down the river to lake Ontario. Sight fishing is an optional treat.
(Salmon River NY fishing report).

GREAT Salmon River NEWS This Year!
1. A good indication for this years Salmon Run. Is to see how "most" of the Full-Time Charter Boat Capt's. on the Lake are doing this Summer. My Capt. friends are reporting – More Salmon and Bigger average size!
MORE Great News – Lake Ontario's salmon fishing 'on fire' lately despite high water levels. – http://www.newyorkupstate.com/outdoors/2017/07/salmon_fishing_on_lake_ontario_on_fire_lately_despite_high_water_levels.html
2. No drought this year! Ye-haa! Presently, we have an abundance of water for a normal water flow release of approx. 335 cfs into the Salmon River. Throw in a Good rain storm, low-light and a strong West wind and it's GAME ON!
In Closing:
With most conditions being different this year, compared to the last 2 years. My Crystal Ball says it will be a better Salmon Season.

Want to get in on a Salmon Contest with Prizes awarded? (Click on the link for more details)
http://www.salmontime.com/index.php?threads/salmontime-fall-2017-salmon-contest.2014/
Fishing Report Testimonial: 
Randy, I recently discovered you and your writings. You Rock!! Your writings resonate with so many. The humor, the professional POV and experience you share is invaluable. Hope to secure a spot with you soon. Jim
Thanks for your many kind and generous words Jim! My head almost didn't fit thru the front door after that one. 🙂 Randy
Looking for a place to Stay in Pulaski NY?
Pulaski Condo Lodging Avaiable from Sept 15 thru Nov. 15. for Anglers.
Fully Furnished, 200 yards from the Ball Park, sleeps 4.
Phone – Laurdon Heights 315-450-4800.
(Salmon River NY fishing report).
Randy Jones the Yankee Angler.
35+years of Pro. Fishing Guide Experience.
Author and Publisher-Salmon River NY Fishing Report.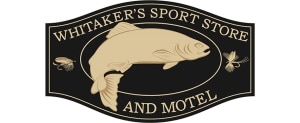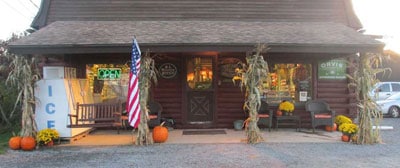 Testimonial – Dear Whitakers Sports Store and Motel,
Rob Martinsen and I engaged Randy Jones' Drift Boat Guide services to fish for Salmon on the Salmon River NY. This was the second time this year we had been guided by Randy, the first time was for steelhead. Both outings proved very productive in regards to both fish hooked and fishing knowledge gained. We can count on one hand how many we would have caught on our own. Most importantly were the skills we were taught and the insights into the Salmon River and its fish.
Randy was both professional and knowledgeable. He intimately understood the topography of the river and the fish's behavior within it. And was open in sharing his knowledge with us. He tailored his help to our individual skill levels. He was prompt and dedicated to teaching us as much as we could absorb. We enjoyed your accommodations and plan on staying with you next spring. Best regards, William Au
( https://whitakers.com/blogs/daily-report )

A lil HUMOR to End this Blog 😉
Want a Salmon River Drift Boat Trip discount?  😉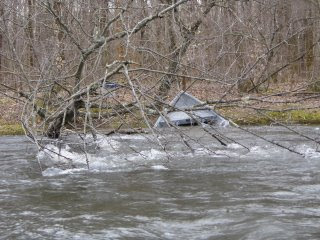 If you have any Complaints about this Blog. Please follow below Instructions. 😉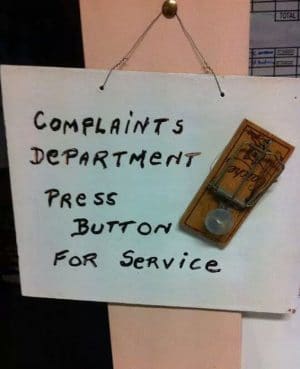 Thumbs up from this Fishing Guide with a Very Happy Salmon River Steelhead Guest.
The Steelhead and Salmon fishing of your dreams……

………… we'll mak'm reeeeeeeeeeeeeel

The Salmon River, where Memories are Made!
Join me for a guided drift boat fishing trip on the World Renowned Salmon River in Pulaski NY for hard fighting Salmon or Steelhead during the splendor of our Fall, Winter and Spring seasons. Enjoy learning Advanced fishing techniques and Exact fish habitats. I always enjoy sharing my wealth of knowledge with all my guest's.
INFORMATION| The Yankee Angler
Randy Jones is a Full-Time Professional Drift Boat Spin - Fly fishing Guide with over 35 years of Experience.
Yankee Angler
Phone: 315-963-2065
87 Clark Road
Mexico, NY 13114

Rates, Reservations and Deposits:
$275 for 1 angler $350 for 2 anglers Your reservation is confirmed upon receipt of a $100 check deposit (per day) within 7 days of booking to hold your date. Check Payable and Mailed to: Randy Jones 87 Clark Rd. Mexico, NY 13114  No credit cards being excepted at this time.